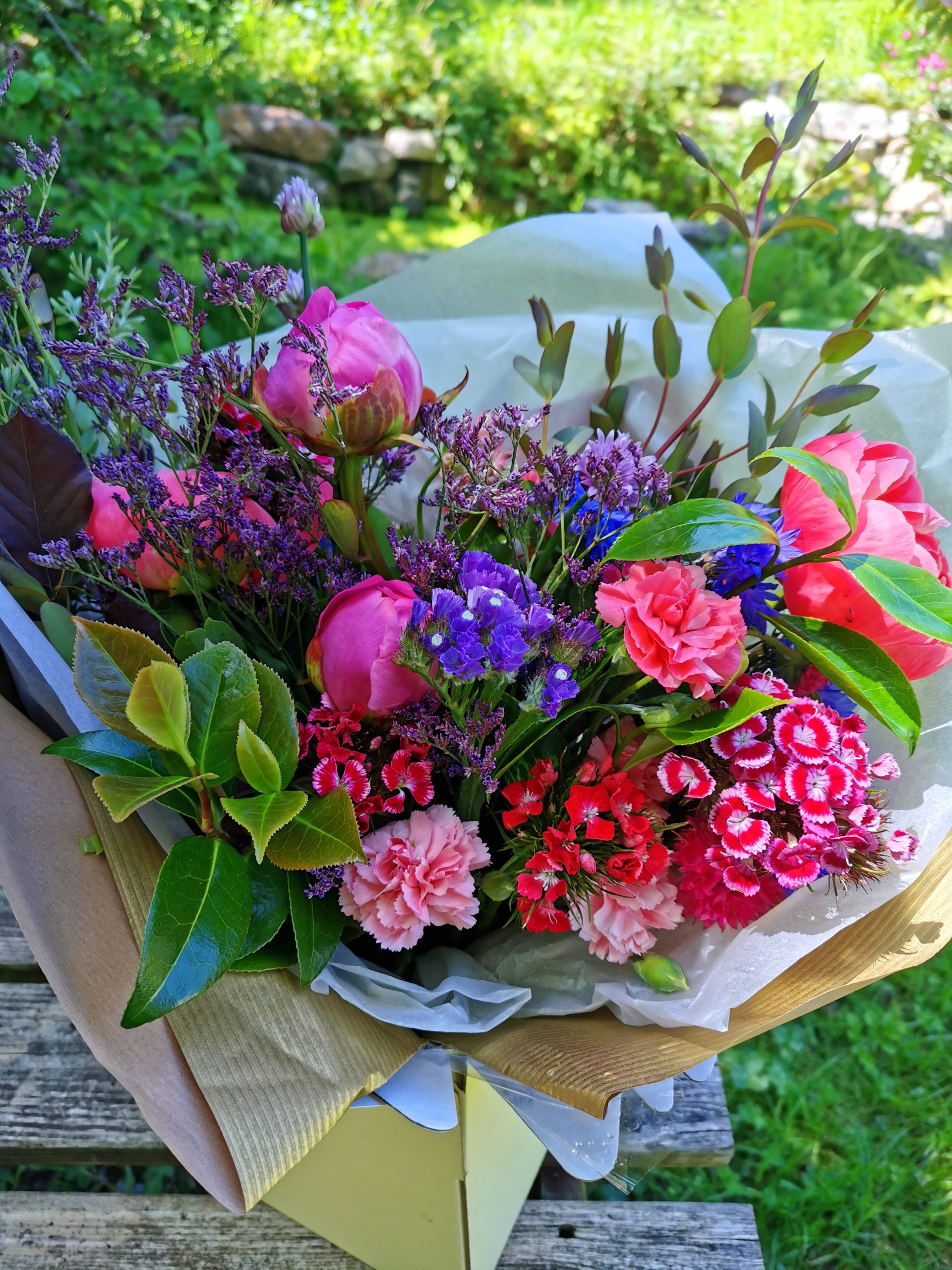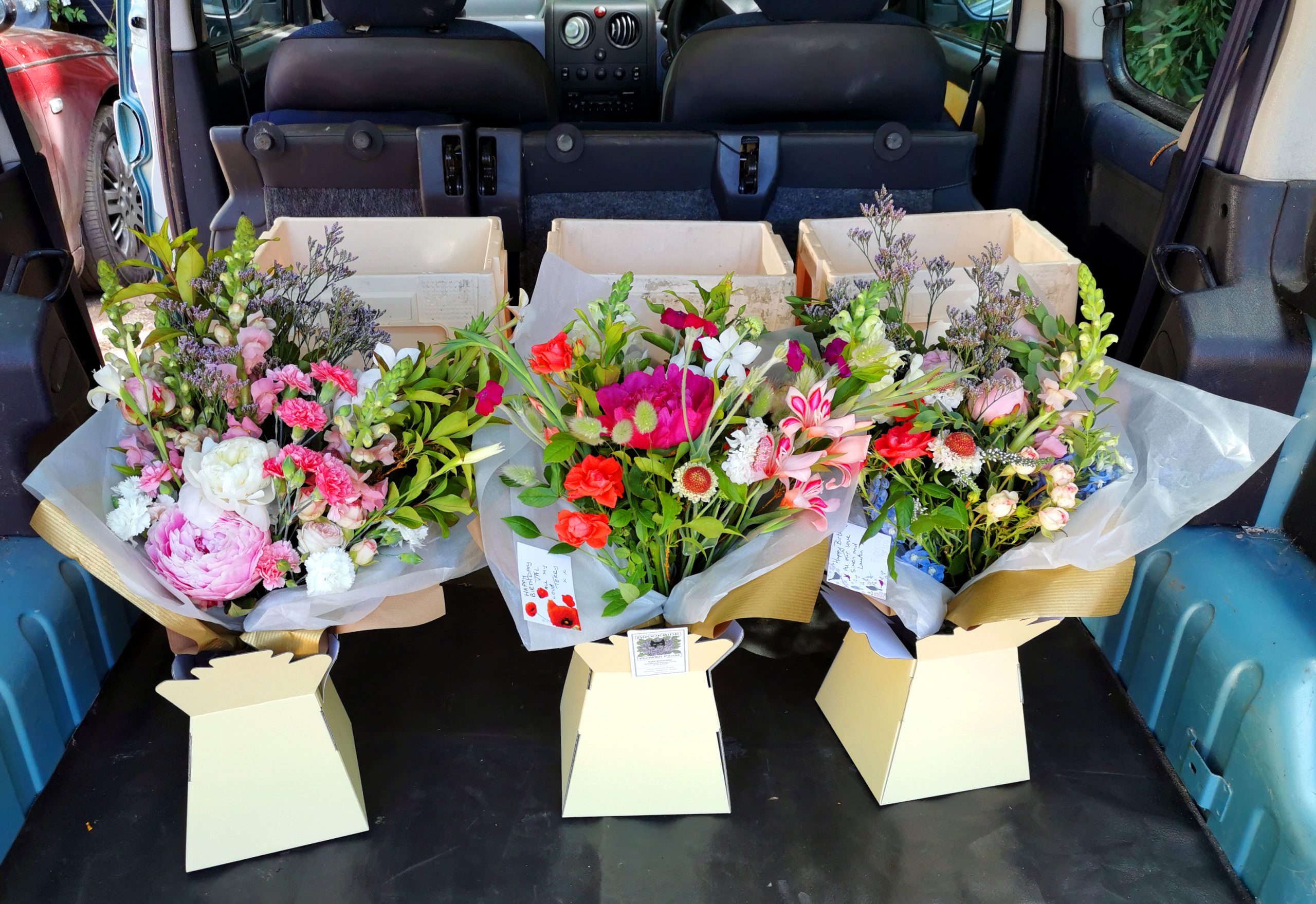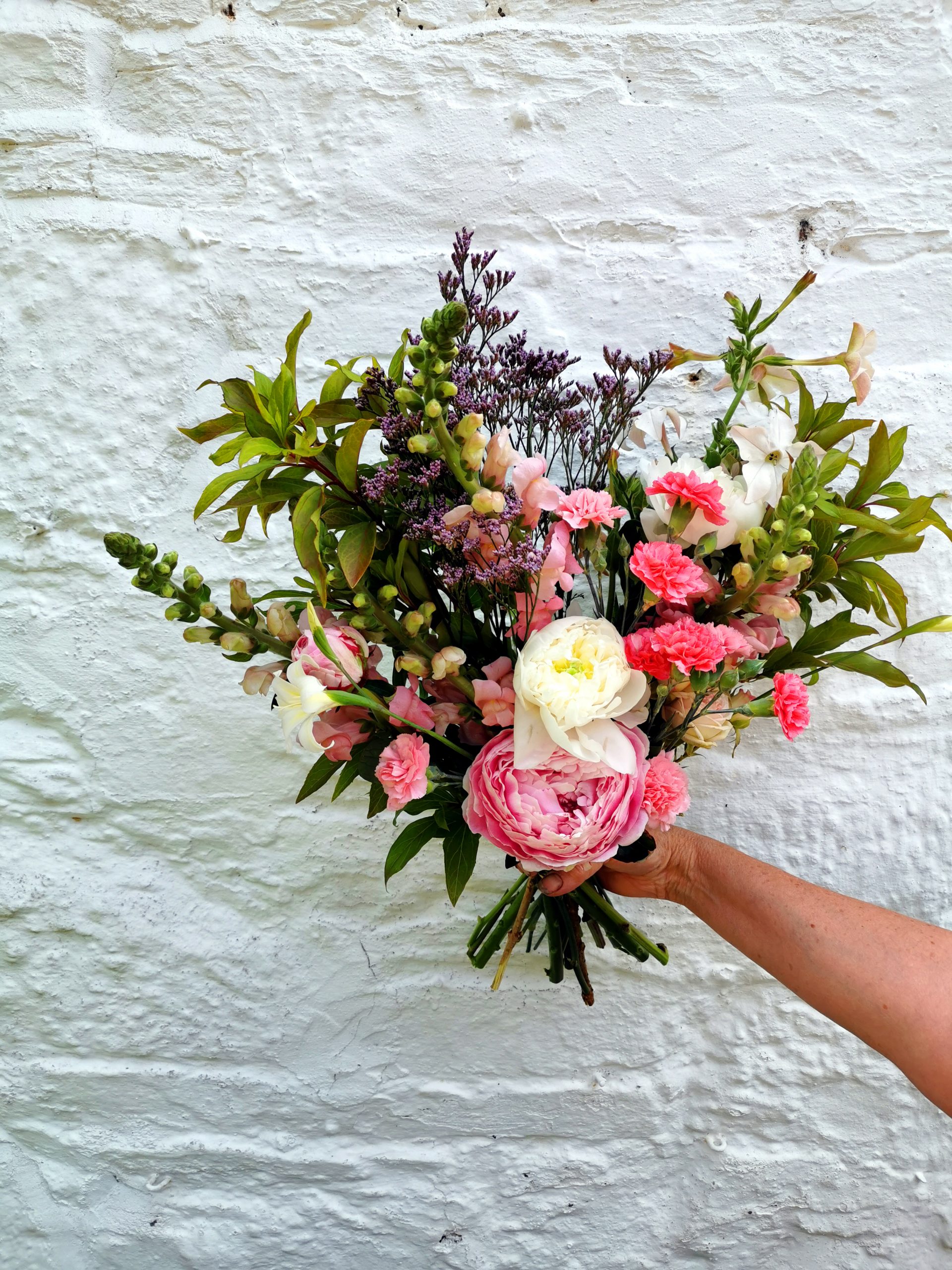 It's been a little while since we have updated the page and a fair amount has happened. The farm has expanded into the adjoining field. The stepped garden is slowly maturing with shrubs and foliage. This time of year is always busy with the last of the late planting going in the outdoor beds and the poly tunnels looking fairly empty. The wedding and floristry side has really taken off despite the problems the world finds itself in. Currently many people have seen cancellations of venues until next year. Luckily all our 2020 weddings have been able to move to later in the year or into 2021. If your wedding has been affected by cancellations, we can help with any of your floral requirements. As a flower producer, we are not impacted by the shortage of flowers imported from Holland.
Our Pretty Little Bunches are still available from Bella Mama deli, Puddle Farm Shop and of course from the Farm itself, they can be pre-ordered. We also offer Bouquets form £18 delivered in the local area, they make ideal present for anyone who can get out or just to say thank you.
Finally if were booked on one of the workshop this year, you should of received an email. We are hoping to restart these later in the year, once it's safe to do so.
Katie